'Hidden second wave on way'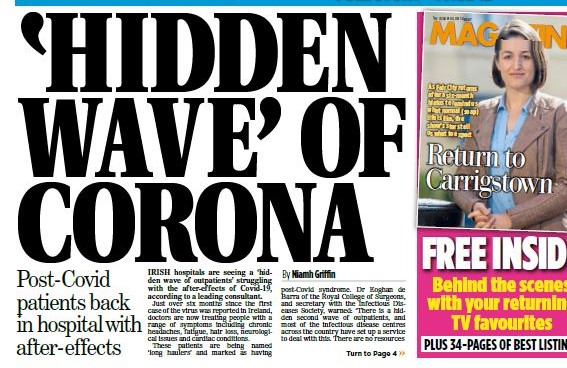 Irish hospitals are seeing a 'hidden wave of outpatients' struggling with the after-effects of COVID-19, according to a leading consultant.
Just over six months since the first case of the virus was reported in Ireland, doctors are now treating people with a range of symptoms including chronic headaches, fatigue, hair loss, neurological issues and cardiac conditions.
These patients are being named 'long haulers' and marked as having post-COVID syndrome.